Image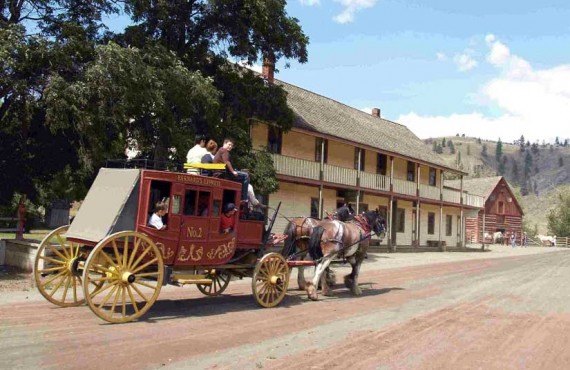 Historic Hat Creek is located on one of the few sections of the original Cariboo Wagon Roads still accessible to the public. The ranch includes almost 130 hectares (320 acres) of fields and hills in the sunny southern Interior of B.C.
The buildings stand as they did in 1901; some were built as early as 1860. Between1885 and 1905 they witnesses the busiest era of transportation along the Road, serving the needs of freight wagons and passengers of the B.C. Express line (The "BX").
We invite you to explore this era, through the exhibits and special interpretive activities presented by our staff. Open from May 1st to September 30th.
Address
Junction of Hwy 99 and Hwy 97
Email
contact@historichatcreek.com